Diagnostic Imaging: A Revolutionary Tool for Medical Prognosis and Better Patient Outcomes
Published Date:

January 4, 2021
It wouldn't be wrong to say that the advent of imaging technology or radiology, as we know it, has revolutionized medical prognosis and treatment in ways unfathomable. By enabling early disease diagnosis among those battling with life-threatening diseases, incognizant of what such diseases might lead to in the long run, to laying the groundwork for effective medical treatment, radiology has amped up patient care to a great extent. Providing the plinth of technology support, diagnostic imaging, in this day and age, has become an indispensable tool in the field of medical practice for healthcare workers to look for deeper insights into the human anatomy. Be it diagnosing or detecting an ailment or understanding its course of progression, medical imaging is extremely crucial and, indeed, a deciding factor for implementing the course of treatment for any patient. Thus, an appropriate approach to diagnostic imaging is multi-disciplinary in nature too.
The United States National Institutes of Health views radiation as a tool that can be "used for great benefit to humanity and with minimal risk." Radiology, in general, comprises a series of tests conducted to create visual images of the internal parts of the body for clinical analysis and diagnosis of medical conditions, as well as visual representation of the functioning of organs or tissues.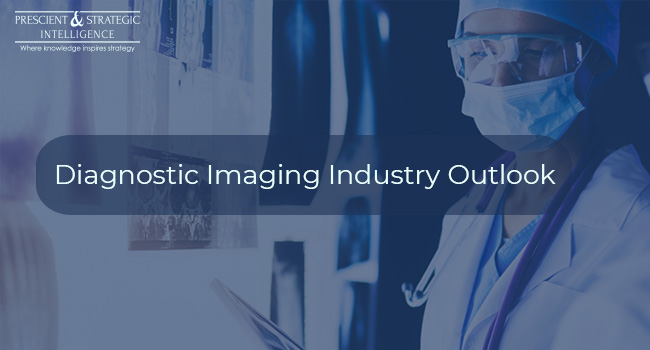 Looking Back at the History of Radiology
Ever since the invention of X-ray in 1895 by German physician Wilhelm Roentgen, there has been no looking back in the world of medical science and it wasn't long after this discovery that healthcare got a new face in the form of diagnostic imaging for the detection of fractures and other ailments in the human body. Science witnessed the arrival of the sonar technology in the 1960s to support medical inventions in a never-seen-before way, with CT scan, invented by Godfrey Hounsfield, making inroads in 1972. Needless to state that these prolific physicians figured well that diseases could be treated well when diagnosed in their early stages, and this very thought propelled the era of diagnostic imaging. The technology is particularly beneficial for the study of the development of the dreadful disease cancer, as its early detection may enhance the chances of survival.
Unravelling the Facets of Radiology in Advanced Diagnostics
Encompassing varying modalities for the accurate detection of diseases in the human body, medical imaging can be broadly classified into X-ray, magnetic resonance imaging (MRI), ultrasonography or ultrasound, endoscopy, computed tomography (CT), and positron emission tomography (PET). These diagnostic tests are considered highly valuable in terms of discerning and conforming the prevalence of a disease and deciding upon the right treatment for its amelioration or cure. The detailed imaging of the internal body organs through these tests allows for the comprehensive patient care by medical practitioners.
Below listed are the most common imaging procedures recommended by doctors, depending upon the nature of the suspected disease in patients:
X-rays – These are often the first and the only tool needed for the medical diagnosis of fractures and dislocations in the human body. Owing to this factor, the demand for X-ray imaging systems solutions is the highest in the world. These systems involve the use of electromagnetic waves for the generation of images of bones, soft tissues, and blood vessels and are considered the most painless and quick way of diagnosing join-related disorders. These systems are cost-effective and, therefore, extensively used in several medical application areas, including cardiology, dentistry, and orthopedics.
CT scans – These also employ electromagnetic waves to create a series of cross-sectional X-rays for more detailed images of the internal structures.
Ultrasound – It provides real-time accurate images with the use of sonar technology.
MRI scans – These are especially helpful for diagnosing torn ligaments and tumors and employ magnets and radiowaves for the purpose of generating 3D images of internal organs.
While ultrasound imaging is considered extremely beneficial for expectant mothers, as it helps analyze the development of the fetus in the womb, allowing the obstetricians to ascertain any concerns in the early stages of pregnancy itself, ultrasound of other body parts enables the biopsy of soft tissues to detect any abnormal tissue growth or prevalence of a disease in the body. Mammography uses the X-ray technology to identify the early signs of breast cancer. Besides preventive care, diagnostic imaging is also viewed as an important tool in surgical procedures. For instance, a CT scan is highly beneficial in understanding the network of sinus in the body prior to conducting an endoscopic sinus surgery.
Major Propellers for Industry Growth: Chronic Disease Prevalence, Geriatric Population, and Expanding Healthcare Expenditure
Some of the major factors fueling the demand for diagnostic imaging solutions across the world are the surging prevalence of chronic diseases, increasing healthcare expenditure, and growing geriatric population. Of all the regions, North America is currently the largest market for diagnostic imaging systems, propelled by the significantly high healthcare spending, presence of well-developed healthcare infrastructure, and high prevalence of chronic diseases requiring medical imaging systems for disease diagnosis. As per the Centers for Disease Control and Prevention (CDC), 6 in 10 adults in the U.S. suffer from a chronic disorder. Moreover, each year, more than 1.6 million people in the U.S. are diagnosed with cancer and around 600,000 die from the disease, making it the second leading cause of death in the country.
Talking about the global scenario, cancer is considered the second leading cause of death across the world too and was responsible for approximately 9.6 million deaths in the year 2018 alone. As per the experts in the field, 1 in 6 deaths occurring globally is caused by cancer, with late-stage presentation and inaccessible diagnosis and treatment making for a common sight in low-income and developing countries. Thus, on account of the projected rise in demand for imaging systems for disease detection and the growth in focus of regional governments on improving healthcare and creating awareness on early disease diagnosis in countries such as India and China, the industry is expected to exhibit the fastest growth in Asia-Pacific in the near future.
In addition, the World Population Ageing 2019 report by the United Nations Department of Economic and Social Affairs (UNDESA) states that the population of those aged 65 years and above is rising at an unimaginable pace. Their population is expected to reach 1.5 billion by 2050 from 703 million in 2019. This implies that the share of this population is projected expected to reach 16% by 2050 from 9% in 2019. Since elderly people require extensive care, as they are more prone to illnesses and susceptible to chronic diseases owing to their low immunity levels, they largely contribute toward the demand for imaging procedures for diagnostic and therapeutic applications. Thus, with the increasing prevalence of chronic diseases and rising population of the elderly around the world, the demand for diagnostic imaging systems for the early detection of diseases is expected to rise.
Besides, the healthcare expenditure is rising globally, owing to the increasing prevalence of diseases coupled with several government and non-government initiatives to boost healthcare. For example, according to the Centers for Medicare & Medicaid Services, in the U.S., healthcare spending reached $3.6 trillion in 2018, which was 17.7% of the GDP, as compared to 16.3% of the GDP in 2010. Moreover, according to the World Bank data, the healthcare expenditure of China, India, and Brazil in 2010 was 4.2%, 3.2%, and 7.9% of the GDP, which increased to 5.1%, 3.5%, and 9.4% in 2017, respectively. This increasing healthcare expenditure is resulting in the development of healthcare infrastructure and related facilities, further driving the adoption of diagnostic imaging solutions.
Market Players Eyeing Product Innovation as a Strategic Tool for Business Expansion
Companies operating in the diagnostic imaging market are, therefore, focused on launching technologically advanced products to enable physicians to visualize anatomy in a better light so as to encourage better patient outcomes. For instance, Koninklijke Philips N.V., in September 2020, announced its next-gen Philips Azurion image-guided therapy platform to help clinical lab performance and extend the application of image-guided interventions in patient treatment. The company had earlier introduced Azurion with FlexArm, an image-guided therapy platform for patient imaging and positioning flexibility, enabling clinicians to perform imaging in 2D and 3D formats.
Besides, Shenzhen Mindray Bio-Medical Electronics Co. Ltd. launched DC-90 with X-Insight in December 2019. It is comprehensive solution dedicated to ultrasound imaging and expands diagnostic capabilities while improving clinical workflow. Additionally, in September 2019, General Electric Company received clearance from the the U.S. Food and Drug Administration (FDA) for its artificial intelligence (AI)-powered X-ray device that helps reduce the detection time of collapsed lung from 8 hours to approximately 15 minutes. The launch of such advanced medical imaging solutions is, thus, bringing innovation to the market and facilitating high-quality medical care in healthcare settings for quick and accurate results.
Advantages Overpowering the Technology's Shortcomings
Unlike other diagnostic images, medical imaging procedures are mostly painless and non-invasive in nature, a factor that continues to encourage their adoption among healthcare providers worldwide. Moreover, real-time medical imaging enables surgeons to perform critical surgical interventions with ease and precision. Besides, the early detection of diseases may also help healthcare providers to offer timely treatment, which could further help reduce the unnecessary cost of invasive medical procedures at a later stage.
A Quick Peek into the Benefits of Clinical Radiology
Painless and non-invasive in nature
Eliminates the need for exploratory surgery
Eliminates the need for exploratory surgery
Interventional radiology involving less risk and shorter recovery time
In view of the patients' growing exposure to radiation during such tests, manufacturers in the field are, therefore, working on product innovation and also encouraging the use of radiation protective gear such as safe apparel and accessories in healthcare settings to facilitate diagnosis within a manageable dose of radiation, so to support proper disease management with low risk. Thus, it can be construed that medical imaging is vital to healthcare and has considerably changed the lives of the people around the world for better and in the interest of early disease detection, monitoring, treatment, and, more importantly, prevention.