Skincare: Reflections of Continuously Evolving Medical Science
Published Date:

January 22, 2021
Skincare involves the application of cosmetics, as well as a range of medical devices, for massaging, moisturizing, and cleaning of the face and hands' skin. These practices boost the skin's appearance, support its integrity, and treat several skin conditions, by preventing excessive sun exposure and providing nutrition to the epidermis and dermis. Such treatments are available for skin that is either too moist or too dry and for managing or reducing the visible effects of skin injuries. Skincare, as a concept, has numerous aspects, two of the most prominent ones among which are anti-aging and scar treatment.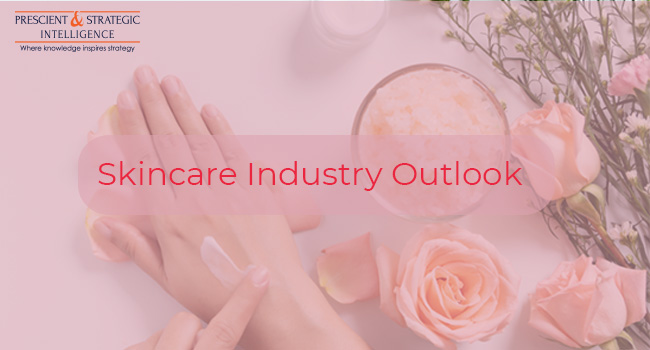 Anti-Aging
According to Biogerontology, a scientific journal, aging is defined as "The progressive failing ability of the body's own intrinsic and genetic powers to defend, maintain, and repair itself, in order to keep working efficiently". Anti-aging products are intended to prevent, detect, and treat age-related conditions and momentarily reverse or slow down the aging process. For this, several therapies and drugs are currently available, including creams, mostly moisturizer-based cosmetics, and drugs, which are used for the treatment of age-related conditions, with the aim to help human beings look youthful.
Scars occur after physical trauma, burns, or as a consequence of the wound healing process, when tissues have been significantly damaged and repaired. The truth is that these will never completely go away, but there are some approaches that can help lessen their size and change their appearance for the better. Different medical and home treatments for scars include corticosteroids, laser therapy, bleomycin, cryotherapy, surgery, silicone sheets, pressure therapy and massage, onion extract creams, and bio-oils.
Common Skin Treatments
There are many different types of skin complications, such as wrinkles, scars, age spots, and sagging skin. For these problems, the common skin treatments include laser skin resurfacing, Botox, microdermabrasion, chemical peel, dermal fillers, acne blue light therapy, and thermage.
Laser Skin Resurfacing: It is a type of skincare procedure performed by a dermatologist or a physician to remove the skin layer by layer with precision. The laser skin resurfacing process uses lasers to improve the appearance and texture of the skin. The new skin formed after healing is tighter and younger-looking. This procedure is used to improve and treat scars caused by acne, minor facial flaws, and sun-damaged skin and decrease the appearance of fine lines. It can be done with two types of lasers: ablative lasers and non-ablative lasers. Both the approaches can be carried out with a fractional laser, which leaves microscopic columns of untreated tissue on the application area.
Microdermabrasion: It is a mechanical procedure that uses tiny exfoliating crystals to remove the superficial layer of dry, dead skin cells. It works best on problems such as brown spots, age spots, and dull skin. Microdermabrasion is a non-invasive, simple, quick, and painless cosmetic treatment, with no downtime and minimal risk, to gently exfoliate the surface layers of the skin using abrasion and suction. The skin becomes noticeably smoother and better absorbs moisturizers, which help in improving the skin appearance by reducing fine lines, mild and shallow acne marks, and signs of early sun damage.
Botox: It is derived from the C. botulinum bacteria, which are obtained naturally from soil, forests, intestinal tracts of mammals and fish, and lakes. Botox is a drug that weakens the wrinkled muscle to reduce the appearance of facial lines. It is a minimally invasive treatment, in which small doses can reduce skin wrinkles and help treat some skin-related conditions. It is considered a safe and effective option for wrinkles and fine lines around the eyes.
Chemical Peel: A chemical peel is a cosmetic technique that is used to improve the skin appearance on the face, neck, and hands. It is used to reduce fine lines under the eyes and around the mouth, remove damaged skin cells, reveal healthier skin underneath, make mild scars less visible, treat wrinkles and certain types of acne, and decrease age and dark spots and freckles, in order to ultimately enhance the look and feel of the skin.
Dermal Filler: It is a gel-like material that is injected beneath the skin, to replace the lost volume to sunken cheeks and temples, help smoothen wrinkles, enhance and plump the lips, diminish vertical lip lines, improve the symmetry among facial features, and restore a more-youthful appearance.
Blue Light Therapy: It is a non-invasive treatment that is used to treat acne, which is already present on the skin, or to control the condition before an outbreak occurs, by using light in the blue wavelength range of 405–420 nanometers (nm) to kill certain bacteria on the skin.
Thermage: It is a non-invasive radiofrequency therapy for skin tightening, to address the visible signs of aging on many areas of the body. It is a clinically proven treatment that improves the skin appearance and makes it look younger, by tightening it.
Factors Boosting Demand for Skincare Products
The demand for skincare products is high and expected to increase in the coming years, mainly due to the growing geriatric population, increasing appearance consciousness among customers, rising incidence of skin conditions, growing awareness among people on the treatment of skin-related diseases, technological advancements, and increasing number of product launches.
The increasing aging population across the world boosts the demand for skincare products, thereby benefitting the skincare industry across the globe. Aging is associated with the inefficient vascular network and loss of tissues in the skin layers, which leads to the occurrence of dryness, skin sagging, and wrinkles. To overcome skin-related diseases in the elderly population, skincare products are widely used, which offer a younger look by tightening and revitalizing the skin. According to the United Nations' (UN) report World Population Ageing 2019, the number of individuals aged 65 years or older is expected to rise from 703 million in 2019 to 1.5 billion by 2050.
Furthermore, the growing appearance consciousness among people across the world has led to the rising adoption of advanced skincare products. Aged women are more concerned about their facial appearance and, therefore, opt for various skincare procedures, such as Botox, facelifts, chemical peels, and dermal fillers. This makes cosmetic and medical device companies develop and launch skincare products equipped with advanced features that can help people look attractive, young, and healthy. The technological advancements taking place in skincare products are aimed at effectively treating dryness, skin sagging, wrinkles, and fine lines and improving the appearance of the skin by restoring the tightness and elasticity.
Moreover, these products offer faster procedures and much greater convenience than traditionally used methods. Due to the advantages of these products including effectiveness, non-invasiveness, and ease of application, their adoption has increased in spas, healthcare settings, and homes, to treat stretch marks and wrinkles. For instance, Lumenis Ltd. announced the introduction of Legend Pro+ in April 2019. This is a new face & body platform that provides quick results, long-term efficacy, and minimal pain, with no need for anesthesia. Thus, the surging number of technologically advanced products is projected to drive their sales.
In addition, several other products, including BB creams, facial masks, serums, anti-aging creams, scrubs, moisturizers, and skin toner, have been launched to cater to the diverse customer needs. The continuous technical developments in the skincare market have led to the availability of new, easy-to-use, and less-expensive products globally. For instance, Lumenis Ltd. launched the LightSheer Quattro system in January 2020 for laser hair removal treatments regardless of the skin type. The 805 nm- or 1060 nm- wavelength laser of the device can also be used for vascular and pigmented lesions, with no downtime.
In addition, the rising incidence of skin conditions raises the demand for skincare products. For instance, according to the World Health Organization (WHO), around 132,000 cases of melanoma and about 2–3 million cases of non-melanoma skin cancer occur every year globally. Some of the common reasons for these skin diseases include anxiety, pollution, alcohol and tobacco consumption, stress, UV exposure, and unhygienic environmental conditions. The increasing rate of diagnosis of skin cancer and other skin-related diseases with the help of dermatoscopies, biopsies, and image-guided systems reflects the growth of the skincare market.
The rising awareness among people about the treatment of skin-related diseases is another key factor that improves the skincare market growth prospects. The surge in the number of exhibitions, seminars, and conferences is projected to increase the awareness among individuals about advanced skincare treatments. Many companies operating in this sector present and launch their technologically advanced products at these conferences, which, in turn, generate a high demand for them. For instance, the International Conference on Skincare & Aging was held on April 17–18, 2019, at Montreal, Quebec, in Canada. Researchers, professionals, and other delegates attained this conference were focused on in-depth discussions and presentations on the ways to protect skin from aging and maintain it heathy.
North America to Hold Largest Share in Skincare Industry
North America is expected to continue leading the global skincare market in the next few years. This can be mainly attributed to the high healthcare expenditure, increasing incidence of skin-related problems, high per capita income leading to the affordability of skincare products, surging appearance consciousness among the population, and growing incidence of burns in the region.
Asia-Pacific (APAC) Market to Witness Fastest Growth
During the forecast period, the APAC skincare industry is projected to grow at the highest CAGR, globally. This can be ascribed to the high population, which is increasing at a significant rate; and increasing incidence of skin-related diseases, in APAC. Also, the population is aging rapidly in the region. For instance, according to the United Nations Economic and Social Commission for Asia and the Pacific (UNESCAP), the number of elderly people is projected to reach about 1.3 billion by 2050 from 535 million in 2015.
Major Players in Industry
Some of the key players in the skincare market include Merz Pharma GmbH & Co. KGaA, PhotoMedex Inc., Candela Corporation, Allergan plc, Michelson Lumenis Ltd., Nu Skin Enterprises Inc., Bausch Health Companies Inc., Alma Lasers Ltd., Cutera Inc., Hologic Inc., Panasonic Corporation, Beijing Toplaser Technology Company Limited, Diagnostics Ltd., and TRIA Beauty Inc.Hence, it is clear that the sales of skincare products are expected to increase massively across the globe in the coming years.