The Road to Electric: Market Shifts and Technical Upgrades in EV Batteries
Published Date:

November 07, 2023
The worldwide lean towards more maintainable transport has given a surge to the EV sector, with multi-million-dollar prospects opening up in the electric vehicle battery market. being the backbone of electric mobility, electric vehicle batteries grip enormous potential for stakeholders looking to capitalize on the clean power revolution.
The rise in the need for electric vehicles has formed a parallel requirement for improved and effective electric vehicle battery tech. Southeast Asia gives a compelling substitute for countries like the U.S. that need to advance their distribution chains for pioneering tech and lessen their dependency on China.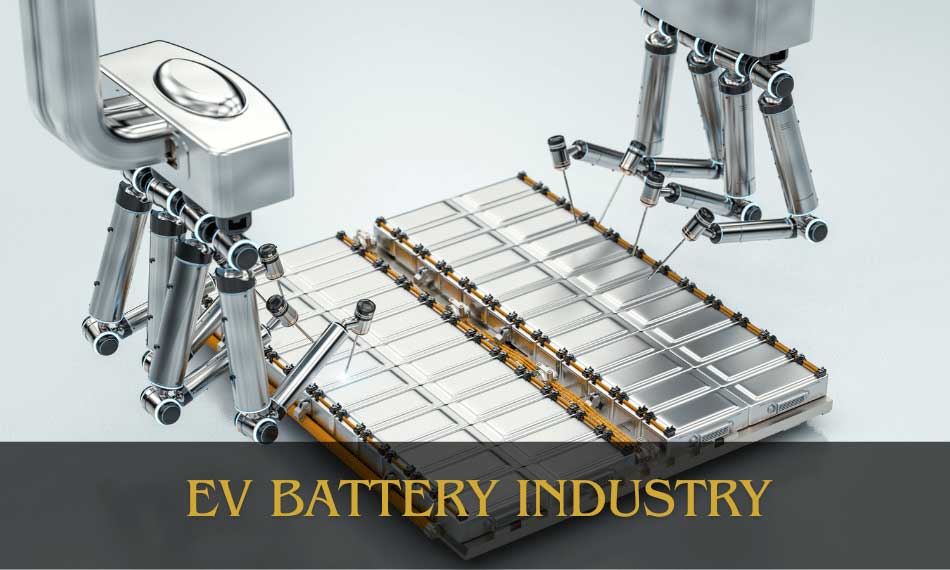 The governments of several nations are introducing severe release guidelines and motivating the acceptance of EVs, the need for batteries is surging continuously. The shift towards greener transport is no longer just a trend but a need, and spending on electric vehicle batteries permits investors to tap into this quickly increasing industry.
Recently, it appears like battery companies are powering up with huge funding rounds at a remarkably fast pace.
Verkor, a startup based in France concentrating upon low-carbon battery making, raised USD 2.1 billion in debt and equity funding, including a USD 800 million Series C. The business is planning to start its first gigafactory in 2025.
A Nevada-based battery recycling startup, Redwood Materials started by former Tesla CTO JB Straubel, attained USD 1 billion in Series D funding, getting overall debt and equity funding to more than USD 3.8 billion. The business also acquired Redux Recycling, a German battery recycler.
Recharge, Reuse, Recycle
The sustainable production angle is obvious in recent investments in battery recycling. On this front, we have observed numerous sizable funding.
In the U.S., along with Redwood Materials, Ascend Elements, a Massachusetts-based maker of sustainable battery materials utilizing elements from rejected lithium-ion batteries, attained a USD 460 million Series D round recently.
Meanwhile, recently, Zhejiang Tianneng New Material a China-based startup concentrating on recycling and reusing lithium-ion batteries, attained USD 136 million in fresh funding.
Contracts are getting done in great part to make an electric vehicle supply chain that is less dependent on taking out of rare minerals, said Peter Relan, a known investor who recently introduced a climate-tech incubator.
Market Dynamics and Technical Improvements
Numerous reasons propel the electric vehicle battery market's development, such as augmented expenditure in R&D, improvements in battery tech, and enhancements in manufacturing procedures. Lithium-ion batteries led the electric vehicle industry because of their better power density, lengthier lifespan, and comparatively lower manufacturing prices.
Despite the challenges, the electric vehicle battery sector is making electrifying developments in emerging next-generation battery tech like solid-state batteries and lithium-sulfur batteries. Such batteries have the potential to provide even advanced energy densities and enhanced safety, which can quicken the acceptance of electric vehicles.
The electric vehicle battery market worldwide landscape offers several expenditure opportunities. APAC nations such as South Korea, China, and Japan are leading the industry, with key battery makers spending heavily on volume expansion.
China dominates the world on the basis of electric vehicle sales and battery making, enticing substantial investments from both international and local players. Other regions, particularly North America and Europe, are catching up quickly as they target to establish a robust domestic supply chain for electric vehicle batteries.
Indonesia started its first electric vehicle battery-making facility in Central Java recently, complete with downstream and upstream battery manufacturing components. South Korean corporations have also just initiated making an electric vehicle battery ability in Indonesia with strategies to begin mass-making battery cells in the coming years.
Foreign investors know Southeast Asia's ability to make electric vehicles. While Malaysia's businesses signed an MOU recently to make a regional electric vehicle battery-making hub in Malaysia, China's CATL and Taiwan's Foxconn are also seeing in spending in Indonesia's ambitions to dominate battery production.
Investors can select from various investment avenues, such as straight investments in battery producers, semiconductor businesses specifying in power management, mining businesses involved in the removal of battery minerals, and undertaking capital funding for full potential start-ups with emerging advancements in battery tech.
Moreover, renewable power businesses that add solar and wind power with energy storing systems stand to profit from the development of the electric vehicle battery industry.
Electric Vehicle Battery Industry Investment Boom: India, China, and the US Lead the Way
India:
Ola Electric: Recently, Ola Electric declared a USD 500 million investment in constructing a new lithium-ion battery-making factory in India. The factory is projected to start the production line in 2024 and have a size of 20 GWh per annum.
Reliance Industries: Recently, Reliance Industries declared a USD 2 billion investment in making a new lithium-ion battery-making factory in India. The factory is projected to start the production line in 2024 and have a size of 40 GWh per annum.
Adani Group: Adani Group declared in January 2023 that it will invest USD 2 billion to set up a new lithium-ion battery factory in India. The factory, which has a volume of 40 GWh per year, is planned to begin making in 2026.
China:
CATL: last year, CATL declared a USD 1.7 billion investment in constructing a new lithium-ion battery-making factory in China. The factory is projected to initiate production by 2025 and have a volume of 100 GWh per annum.
BYD: Recently, BYD declared a USD 1.3 billion expenditure in constructing a new lithium-ion battery building factory in China. The production is projected to start by 2025.
United States:
Tesla: Tesla declared USD 3.6 billion investment, in October 2022, increasing its lithium-ion battery engineering factory in Nevada. The growth is projected to surge the plant's volume from 35 GWh per annum to 100 GWh per annum.
Above mentioned are just a few instances of the numerous investments that are being made in the EV battery market in the United States, China, and India. Such investments show that the worldwide community is dedicated to quickening the evolution of electric transport.